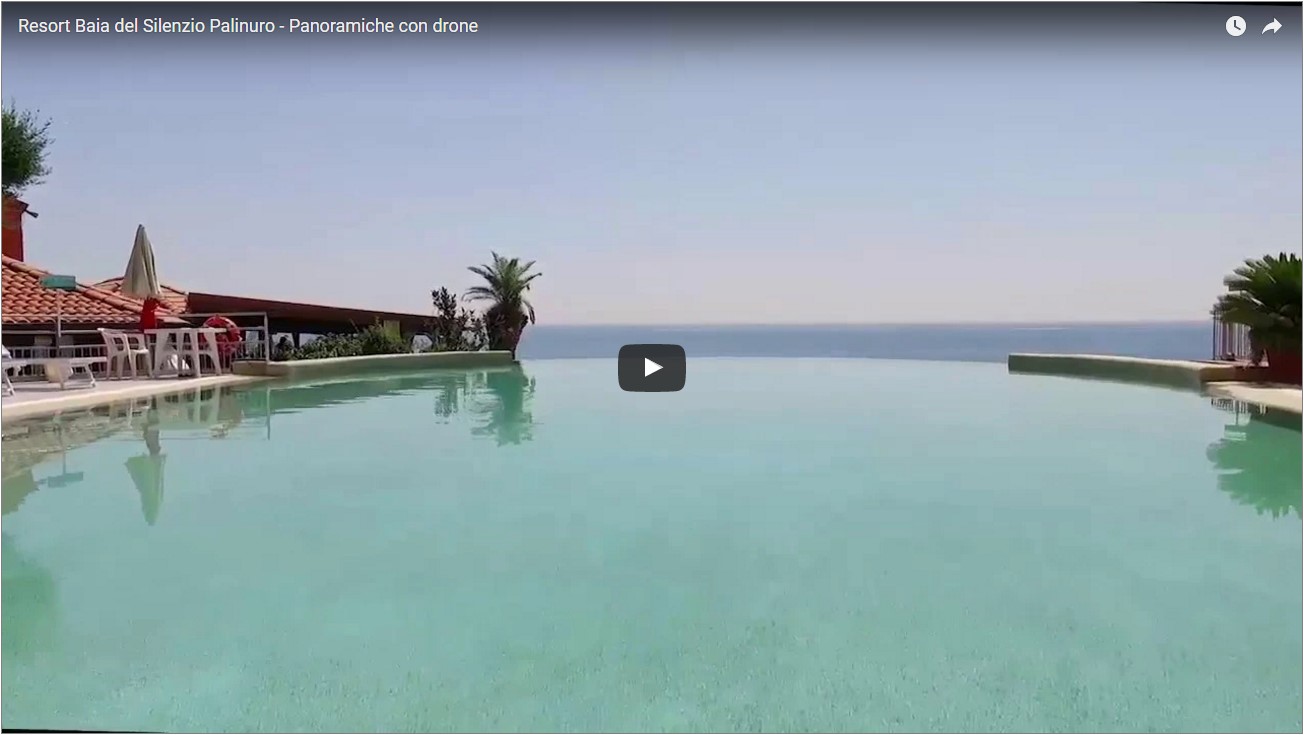 The sea of Palinuro. Its beach. The Village Baia del Silenzio. Its swimming pool with panoramic views of the Tyrrhenian. Now you can enjoy the amazing moments of your holiday also from above the air.
This video made by a drone makes you take a flight between summer emotions and stimulates the imagination in view of your future or first stay. From this perspective it's a whole new story. Everything is so realistic.
The Resort of Baia del Silenzio is simply this: a friendly Village nestled among the natural beauties of the Cilento.
Excellent places where you can feel at home, but at the same time it's an integral part of a community where fun and absolute relax have citizenship.