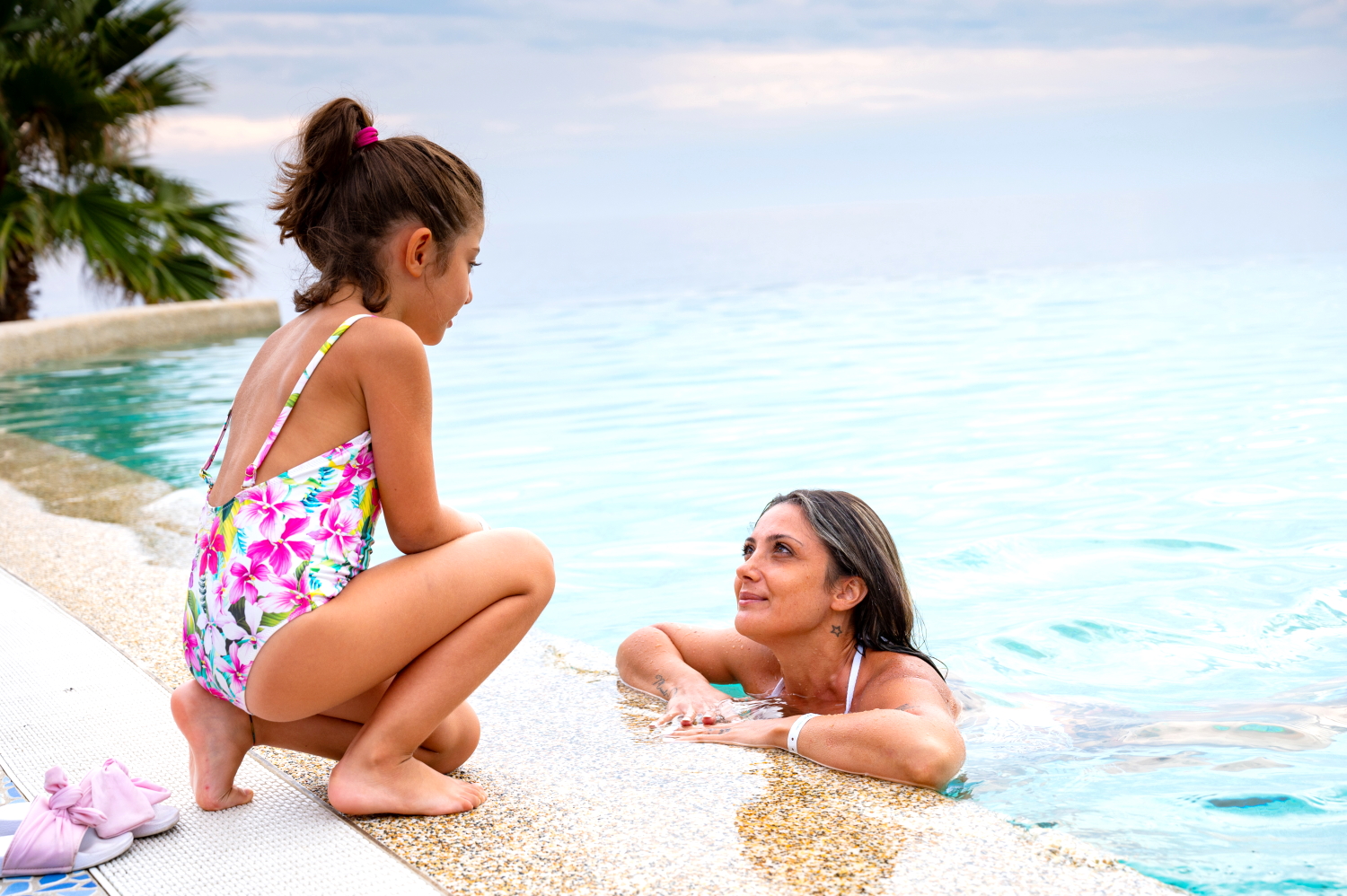 Are you looking for a special offer to spend your holidays by the sea in Cilento? We offer them to you at incredible prices.
In June [week from 4 to 11 June] and in September [from 10 to 17 September] 2023. Treat yourself to days of absolute relaxation in our 4-star Baia del Silenzio village in Palinuro.
Mind-boggling offers, starting from €28 per night each, for up to 4 people.
It's the right time if you prefer tranquility and a mild climate, in a context of respect for the environment for a sweet holiday experience. But it is even more so if there is an opportunity to be seized.
The "turning point" of your holiday
Do not you believe it? Contact us. We will give you all the information you need to access our proposal.
Or, better yet, click here and create a tailor-made offer for you. Costs vary according to the solution chosen: ranging from caravans to studio apartments, from two-room to three-room apartments. Up to the most innovative Eco Houses.
We will give you the "key" that opens the doors of your residence with a view of the Cilento sea.
Yes, you got it right. With this offer – designed for those who prefer to go to the beach in June or September – you can book a room for six nights in the residence formula at unprecedented prices.
Meals are optional, i.e. they are not included in the price. But that's not a problem.
You can choose whether to take care of it yourself (each residence has a kitchenette). Or you can go to our restaurant-pizzeria.
If you want, with a little extra, you can complete the week of holidays in Cilento, also staying overnight on Saturday.
One more day to treat yourself to other moments of pleasure in our Resort, ready to ensure well-being at any time of the day.
With the Club Mare Sport you can fill up on services
Even on the beach, where you can take advantage of the hydromassage by the sea. But this is only one of the services we offer you.
With Club Mare Sport – also offered at promotional prices – you can access the various activities and benefits offered by our village.
Such as the free rental of pedal boats and canoes. Or the possibility of practicing a series of sports activities in our resort immersed in the greenery of Cilento.
With these premises there is more pleasure in going on vacation.
Holidays by the sea in Cilento: why it is convenient in June
An extra opportunity for those families who choose the month of June are the offers from 4 to 11 June 2023, dedicated to those who like to spend their time in complete tranquillity.
Choose the format you prefer. In June you can choose between 5 or 7 nights, always with super advantageous rates:
5 nights, from 4th to 9th June, starting from €28 per night each, for a maximum of 4 people.
7 nights, from 4 to 11 June, starting from €28 per night each, for a maximum of 4 people.
Not to mention that this is the right time to enjoy the heat, but without those heat peaks of the months of July and August.
The ideal time to expose yourself to the sun without taking too many risks, even and above all if you go on holiday with young children.
Because it's convenient in September
But it is better to take a few days off in September too (from 10 to 17 September).
We have an unmissable offer for you: 5 nights, from 10 to 15 September, starting from €28 per night each, for a maximum of 4 people.
For many, this – by choice or necessity – is also the right time for work reasons.
If you cannot go on vacation in August for various reasons, you can do it in September. The days are very pleasant, even from a climatic point of view.
In the eco village there is an atmosphere of tranquility. The ideal environment to release stress after a year of work.
And then – let's face it – we'll give you some extra attention and cuddles!
Because, remember it, making you feel good is our mission. Always. Apart from our special offers.
Just a clarification: in the last two weeks of September not all services are active.
Discover the other offers for summer 2023
In any case, if you really can't go on vacation in this period, then take advantage of the other offers designed for SUMMER 2023.
We are certain that among the promotions for Summer 2023 you will find the one made to measure for you.
If you want to save money, we can give you a suggestion right now. Take advantage of the Early Booking promotion: it will allow you to get interesting discounts and another series of benefits.
If you want to know more, both about the offers for June and September and about the other offers of the Baia del Silenzio village in Palinuro, ask for information. We will contact you as soon as possible to offer you an unforgettable stay at the best possible price.