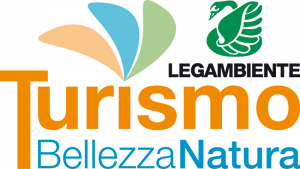 Our four stars Bay of Silence shines among the resorts on the beach of the Cilento: it is in the heart of Cilento National Park, our resort has become friend of Legambiente, thanks to a series of good practices oriented to the absolute respect of the nature.
We are convinced that Sustainable Tourism is not just by words but by facts. In fact, Bay of Silence has received two awards that recognize our attention to the environment.
The two awards, Climate Friends for renewable energy and the one for the excellent environment management, are not just a simple gratification, but an incentive to do more and better for the future. We received this angle of Heaven on earth, and we must preserve it and make it more livable.
The constant balance between man and environment is the reason that allowed to Cilento Park of entering in the exclusive club of the World Heritage Unesco. And this is also the philosophy at the basis of the management of our resort.
If you are looking for a resort in Palinuro, you have our same passions, you believe that clean sea and excursions in an uncontaminated place, are the best panacea to escape from the stress of your daily life, REMEMBER US!
We wait for you, to recommend you the most suggestive way to fortify your body and your mind, to listen to your suggestions and to improve ourselves, to live together days to put in your in the album of the best memories. At the foreground there is you and your family, and at the background a beautiful and wild nature that is ready to know you.
Here everything is at hand. The beech forests, the pine forests, the sea caves, the cliffs, the archeological sites and other thousands of curiosities. Sea and mountains, wellness and relax. Here you have everything to have a sustainable holiday. Words of Legambiente.